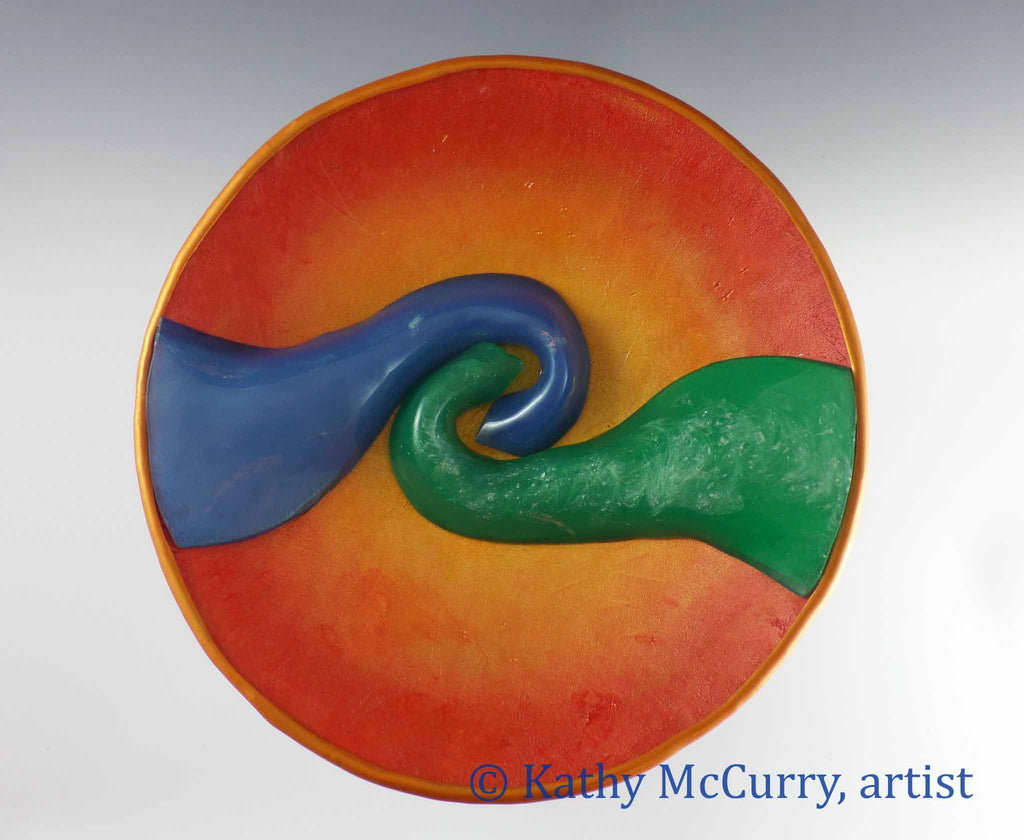 Unity
Mmmmmm... This shallow bowl is so rich with color, translucency and simplicity of design that it can almost mesmerize the viewer.  The two waves reach to interlock in the center, swirling together in Unity.  The waves are somewhat translucent - almost like stained glass - and yet they extend up from the base of the bowl displaying a sense of power.   
The bowl is created from polymer (liquid and solid) and mica powders and pigments and acrylic paint.  
Please note that since this bowl is made from polymer, it has a bit of flexibility to it (i.e. it's not solid/hard like glass).  This is a characteristic of the material, but for some who are unfamiliar with polymer, it can feel unusual.  The bowl is an art form and is intended for decoration only and should not be used for foods or liquids. 
Dimension:  approx. 12" in diameter and 3" deep;  All bowls come with the Lucite stand so that they can be beautifully displayed in your home.