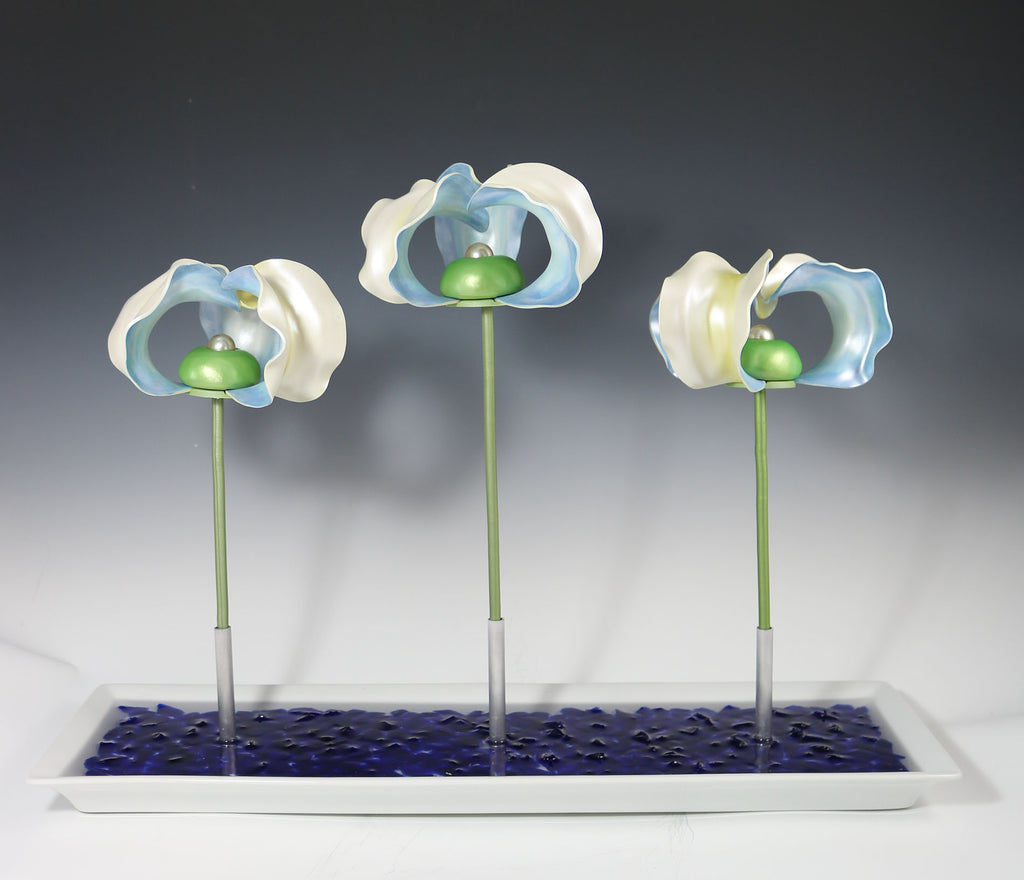 "Baby Blues"
"Baby Blues" is serenity in the shape of a flower.  Her three petals languidly curl up and over her top exposing a soft white and pale yellow satiny finish. Since she is so open, we can easily see that petals inside are a heavenly baby blue that looks as if water-colored.  Her stamen is a bright peridot green and cradles a feminine glass pearl.  
Baby Blues's green stems are placed in metal stem-holders which emerge from a shallow pool of ultramarine blue glass chips submerged in watery resin. Her shallow container is white porcelain.  She would make an elegant centerpiece or foyer table showcase. 
Dimensions:  Footprint, 19.5" x 5.5"; She stands 14" high at her peak.