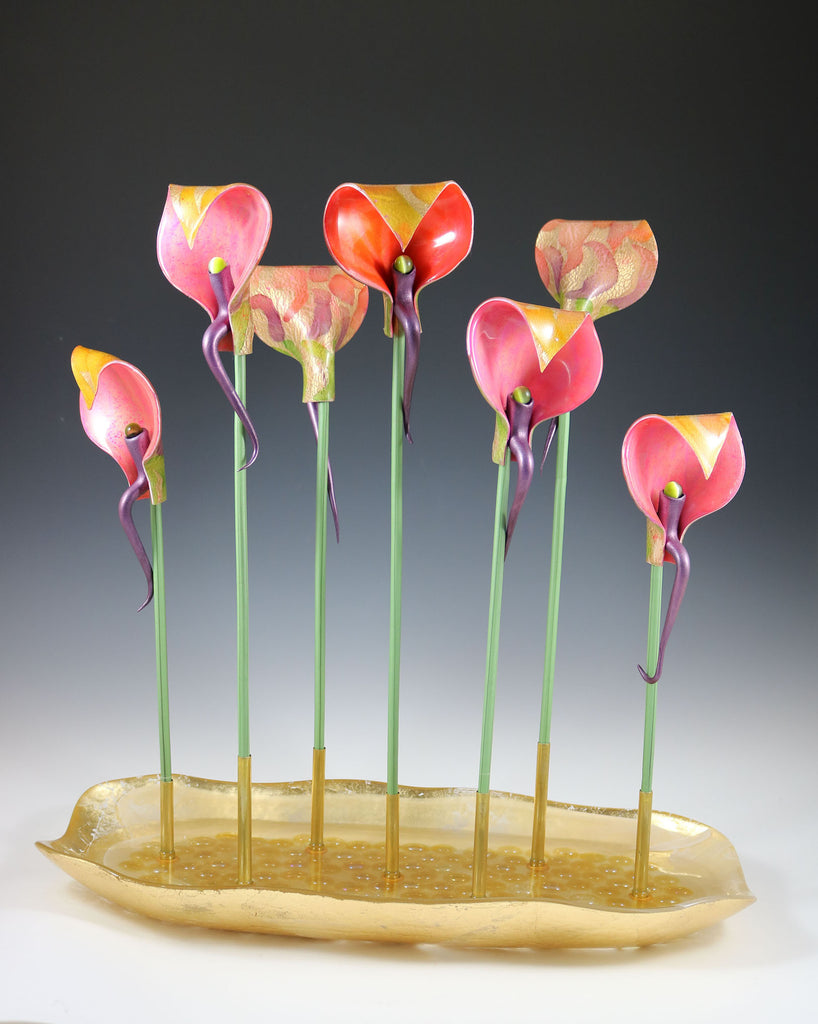 "Blushing"
"Blushing" is part of the Jill-in-the-Pulpit variety and she is quite feminine!  The backs of her "hoods" show crackly gold metal leaf under soft pastels of pinks, purples, golds and greens. The underside of her hoods are bright pink - she's not shy - and the tall, center flower'shood is a beautiful peach/coral. Her pearly-purple stamens cradle a light green stone. 
Blushing's pale green stems are placed in gold toned metal stem-holders which are grounded in a shallow pool of almost clear glass-like resin embedded with clear yellow-glass marbles. Her shallow container is glass with gold metal leaf and white glass 'wash'.  She would make an elegant centerpiece or foyer table showcase. 
Dimensions:  Footprint, 16.5" x 8"; She stands 17" high at her peak.