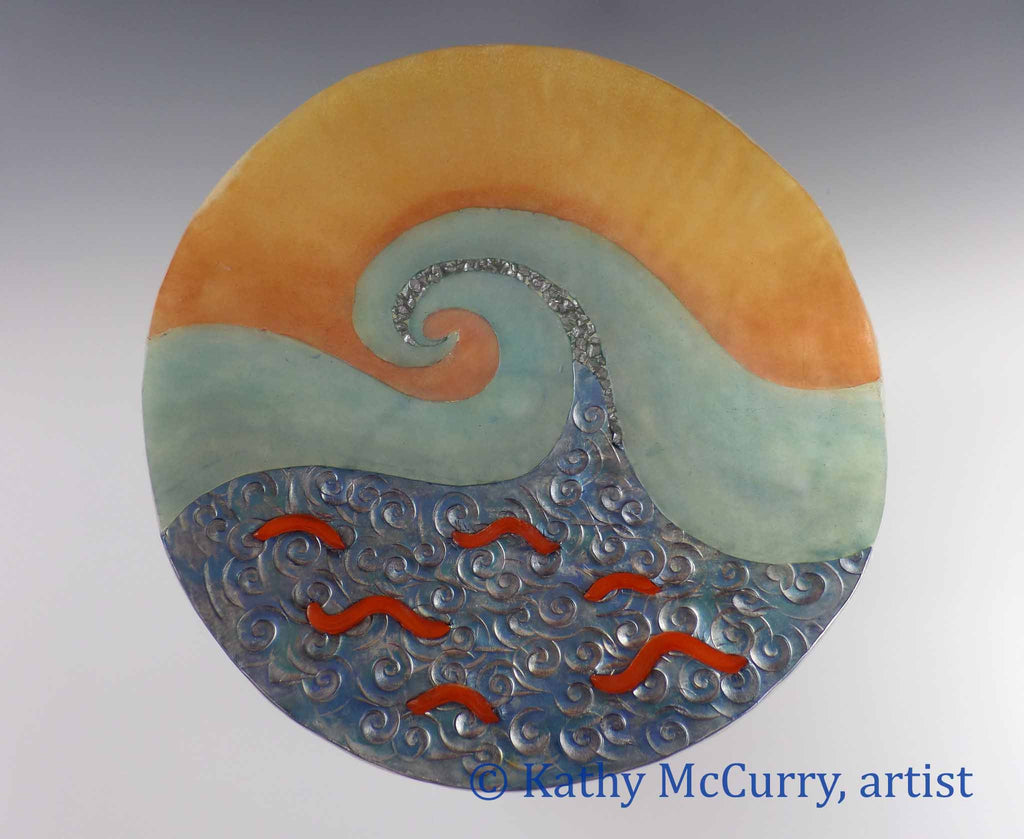 Peak
Soft, warm, like a wash of color is veiled over the wave as it crests toward its peak and reaches for the sky.  Sparks of deep, translucent orange dance across the deep silvery blue of the ocean, giving the wave the foundation from which it can surge.  We capture it at its Peak, just before it tumbles back upon itself.  
The bowl is created from polymer (liquid and solid) and mica powders and pigments and acrylic paint.  
Please note that since this bowl is made from polymer, it has a bit of flexibility to it (i.e. it's not solid/hard like glass).  This is a characteristic of the material, but for some who are unfamiliar with polymer, it can feel unusual.  The bowl is an art form and is intended for decoration only and should not be used for foods or liquids. 
Dimension:  approx. 12" in diameter and 3" deep;  All bowls come with the Lucite stand so that they can be beautifully displayed in your home.