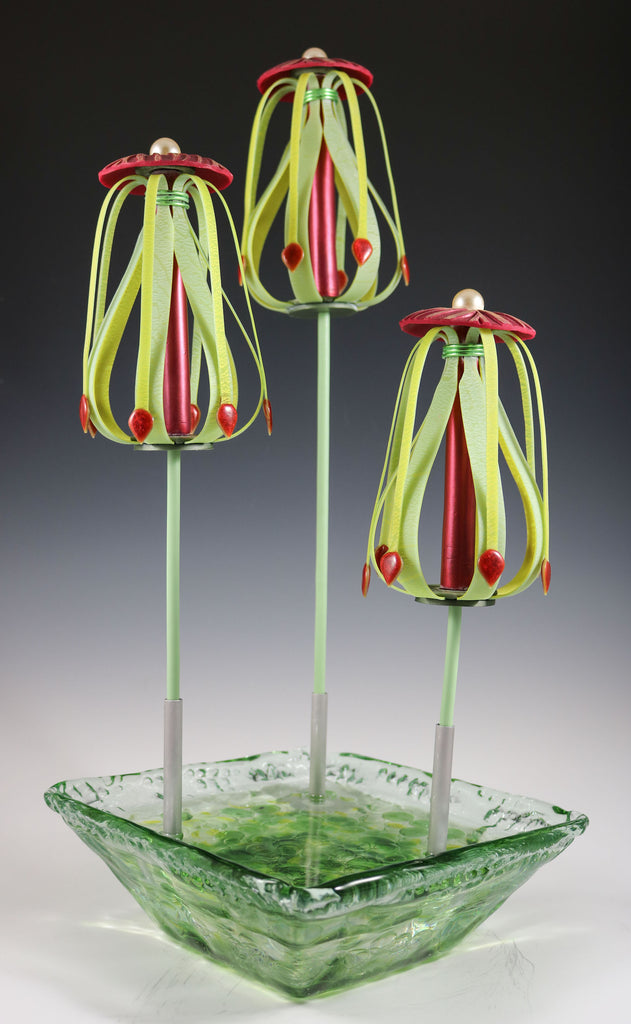 "May Poly"
"May Poly" (pr: May Pole-y) reminds me of a May Pole, ergo her name!  Her petals are like long ribbons that start at her stem, swoop up and then flop back over. The tips of the petals have a drop of red. Her deep red center 'pole' holds her cap, which in turn, holds a glass pearl.  
May Poly rises strong from a square watery green tinted glass container.  The metal tubes that hold her stems are embedded in clear and green glass marbles.
As with all of the table top pieces,the stems are removable for easy cleaning and in case you want to re-arrange the flowers.  The 'pieces' ship separately to prevent the sturdy stems from bending and to ensure that the container arrives safely.  This also adds to the play value of the piece since there is slight movement of the flowers.  
Dimensions:  Footprint, 9" square; She stands 20" high at her tallest point.