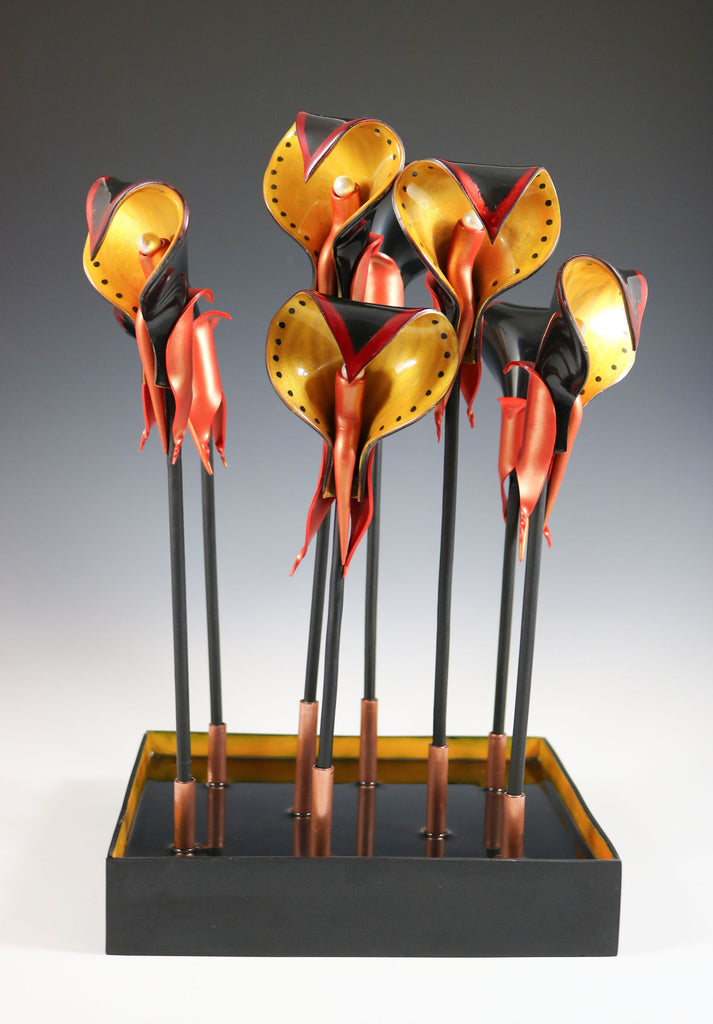 "Ella Gant"
"Ella Gant" is part of the Jill-in-the-Pulpit varieties and she is quite dramatic as she lets her gold shine and entice from under her black hood.  Her stamen is a rich coppery-red and if you look underneath, you can see that each stamen proudly holds a glass pearl - the treasure that she protects.  
Ella Gant's black stems are placed in copper stem-holders which are firmly held in a black, glass-like pool. 
Dimensions:  Footprint, 7" x 9"; She stands 15" high at her peak.