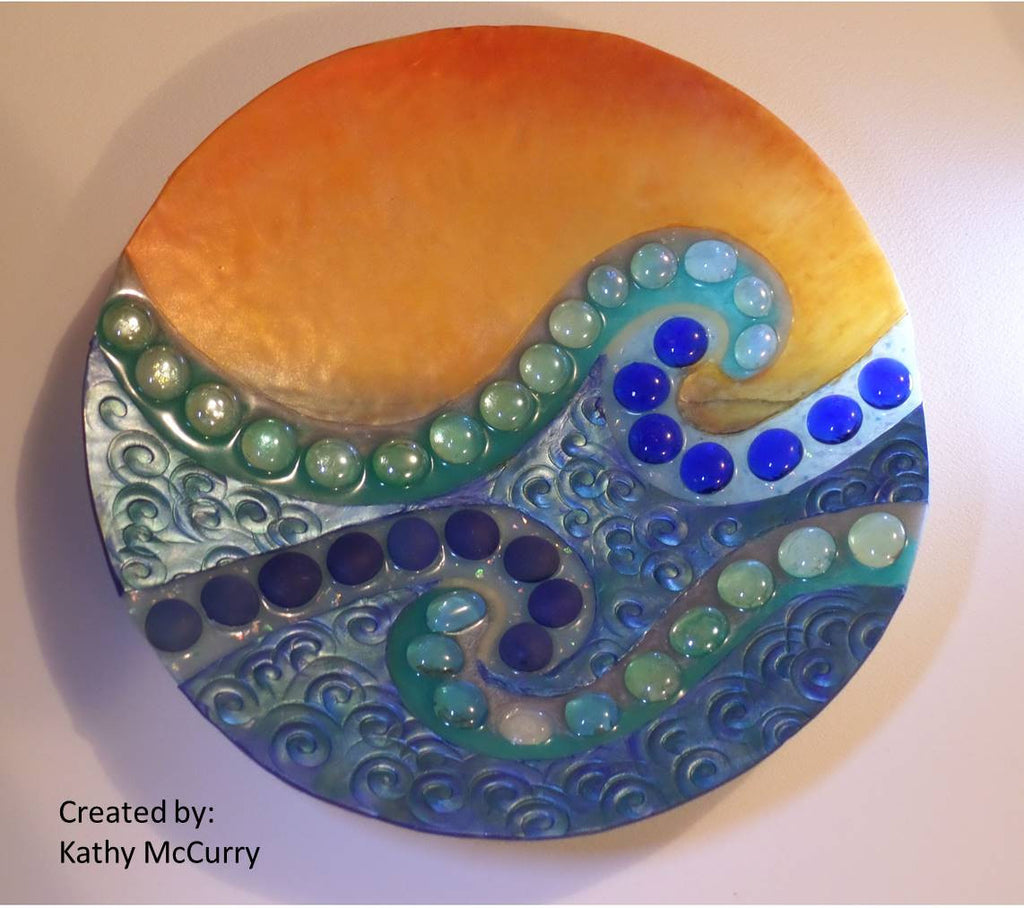 Dappled
Waves curl over and under, catching the light and sparkling a refreshing range of blues.  This dance takes place under an endless sunset - gold where it touches the water and deepening to a glorious orange-red where it reaches to infinity.  But only for a moment.  "Dappled" captures that moment and holds it, with light filtering through the sunset sky and glass beads immersed in translucent clay creating the dappled effect.
The bowl is created from polymer (liquid and solid) and mica powders and pigments, glass embellishments.  
Please note that since this bowl is made from polymer, it has a bit of flexibility to it (i.e. it's not solid/hard like glass).  This is a characteristic of the material, but for some who are unfamiliar with polymer, it can feel unusual.  The bowl is an art form and is intended for decoration only and should not be used for foods or liquids. 
This gorgeous bowl has been SOLD to an enthusiastic collector in Florida.
Dimension:  approx. 12" in diameter and 3" deep;  All bowls come with the Lucite stand so that they can be beautifully displayed in your home.