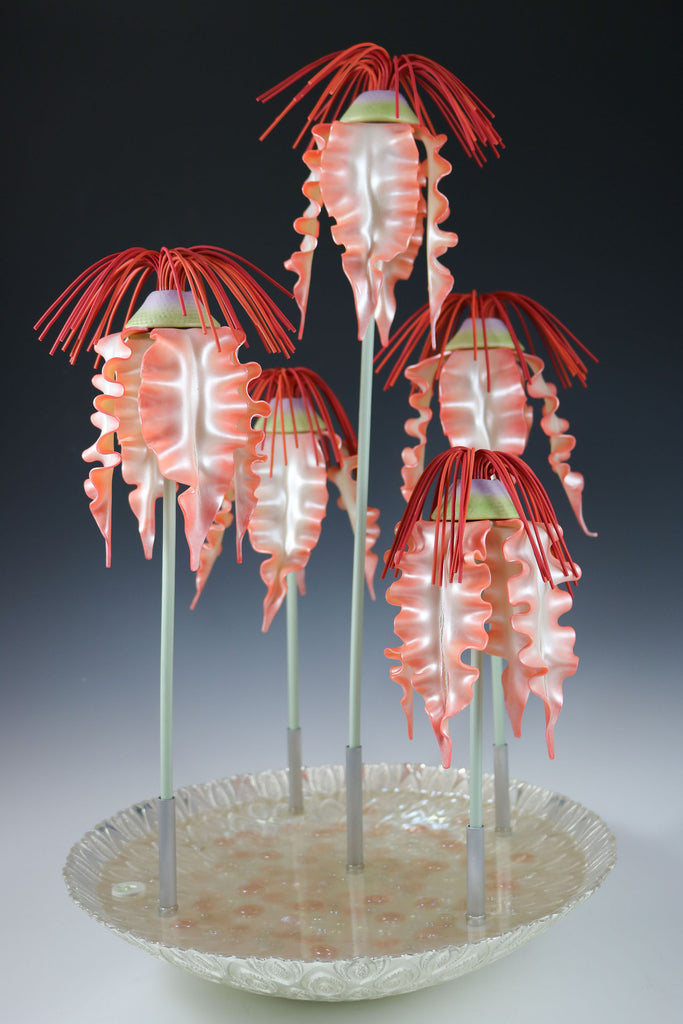 Mopsy Daisy
Okay, so I'm going to admit that I fall in love with all of the Fantastical Flowers that seem to come from somewhere deep within.  But, "Mopsy Daisy" is one of my favorites!  She is funny and feminine and bold... She just makes me smile.  She has frilly 'drooping' petals that have a pearly white finish and are rimmed with a bright coral. Her bright red and orange mop-top is just plain fun.   
To play on the more feminine side of Mopsy Daisy, her pale green stems sink into silvery metal stem holders which seem to float in clear glass-like 'water' (resin) that is filled with very pale, clear pink and clear marbles. Her container is glass with a bright silver finish. 
Dimensions:  Footprint, 13" diameter; She stands 22" high at her peak.