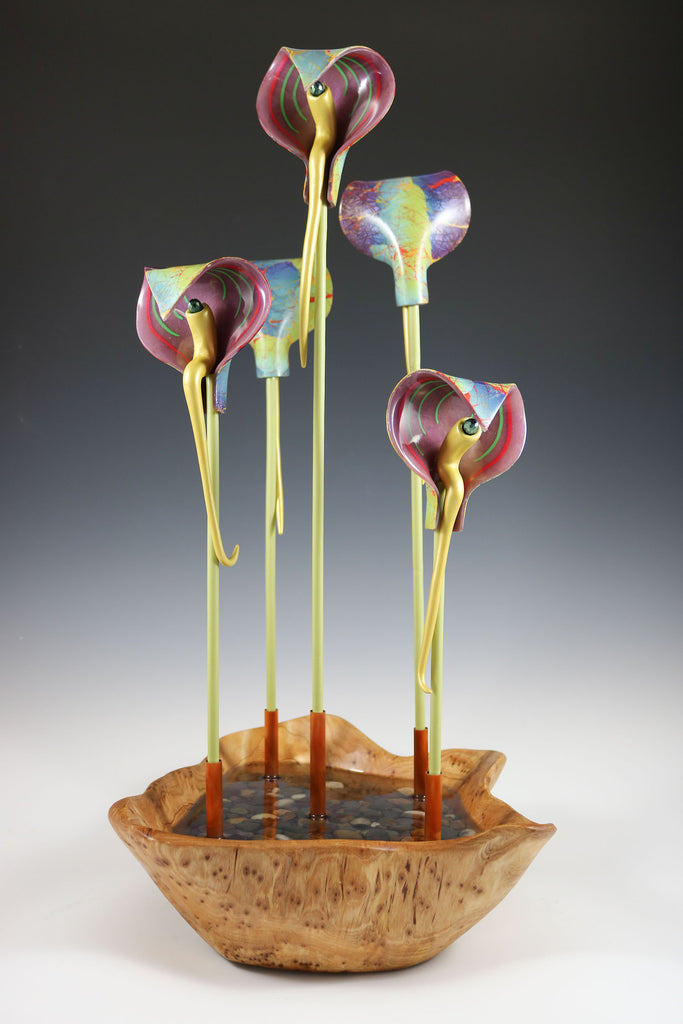 "Patty Patch"
"Patty Patch" seems to me to be a bit 'earthier' than some of her Jill-in-the-Pulpit sisters. She is colorful and casual and welcomes everyone to sit down and pull up a chair. The backs of her hoods are patches of purples and blues greens that are 'veined' with bright yellow and red.  The inside of her hood is an unpretentious purple with some bold striping. Her light stamen holds a green faceted metallic glass ball.  
Patty Patch stands tall on sturdy, pale green stems placed in copper stem-holders which are held firmly in a cool, clear glass-like pool.  Seeing the river rocks beneath the surface makes me want to go wading in it's freshness.  Her container is made from hand-carved cedar. 
Dimensions:  Footprint, 10" x 10"; She stands 21" high at her peak.