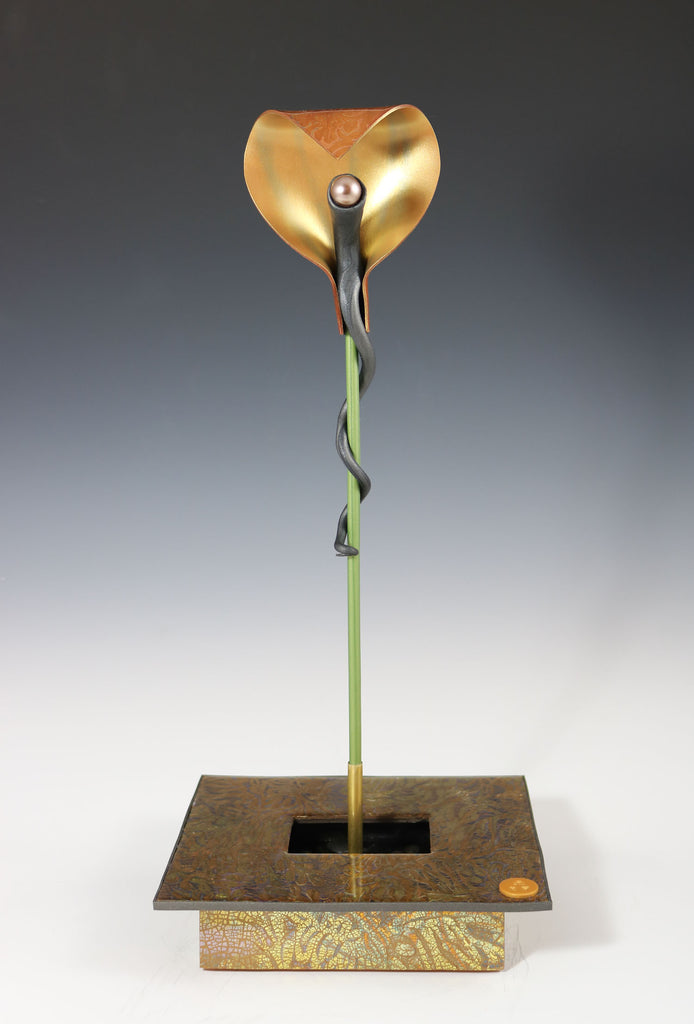 "Cleopatra"
"Cleopatra" is elegant and sophisticated.  She is based on the Jill-in-the-Pulpit design but is much more dramatic. Her inner 'hood' is a rich, almost glowing gold while the back of her hood is a more subtle gold-hued pattern. Her charcoal colored stamen wraps around the stem and holds a light brown glass pearl. 
Cleopatra's sturdy green stems are placed in brushed brass stem-holders which are sunk into a pool of polished black stones set with clear glass-like resin.  Her basin is hand made and has an abstract design. Please NOTE that her basin is available in two versions:  Solid charcoal/black sides OR gold leaf patterned sides. Both versions have a resin coated gold-leaf pattern top. 
She comes in a Single Flower basin. 
Dimensions:  
Single Flower Basin:  7.5"l x 6.5"w; Tallest Flower height is 17"