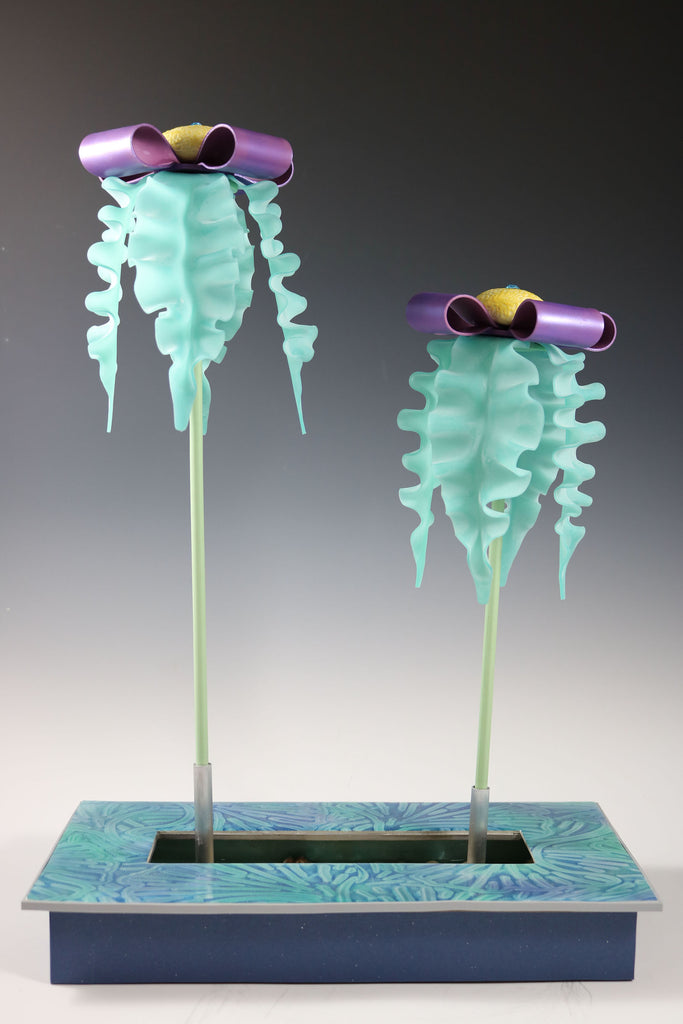 Aqua Belle
"Aqua Belle" reflects casual elegance!  Her frilly translucent petals drip lazily from the stem.  A tidy purple bow creates the base on which a textured yellow stamen is topped with a blue crystal. 
Aqua Belle's sturdy green stems are placed in brushed silvery metal stem-holders which are sunk into a pool of river rocks set with clear glass-like resin.  Her basin is hand made and has an abstract design on top. 
She comes in either a Double Flower basin or a Triple Flower basin. 
Dimensions:  
Double Flower Basin:  13"l x 6.5"w; Tallest Flower height is 17"
Triple Flower Basin:  17"l x 6.5"w; Tallest flower is 17"