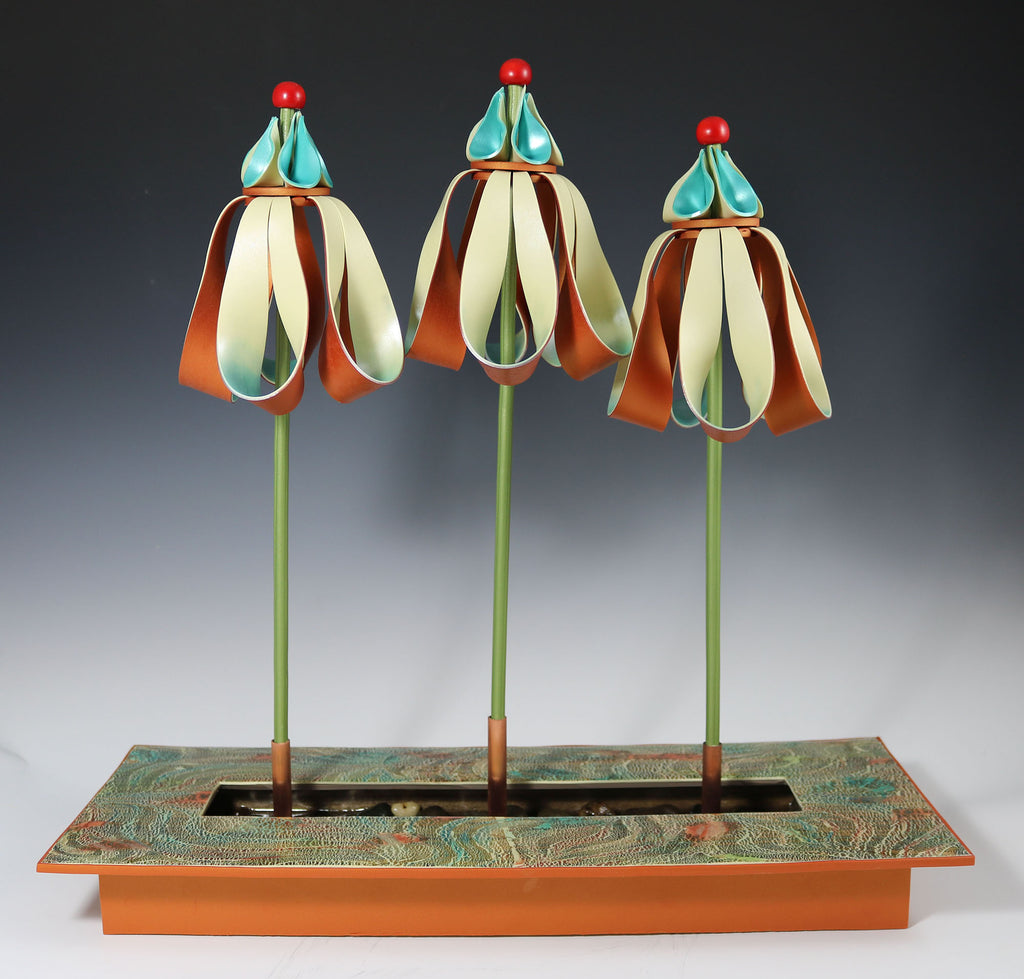 "Loopy Lilly"
"Loopy Lilly" is named as such since her petals loop down from her stem. The exposed side is a soft ivory-yellow with a touch of blue at the bottom of the loop. The undersides are a coppery pearly brown.  Her loopy petals are mimicked in the smaller up-swept loops in blue and she is topped with a cherry bead. 
Loopy Lilly's sturdy green stems are placed in brushed copper stem-holders which are sunk into a pool of river rocks set with clear glass-like resin.  Her basin is hand made and has an abstract design on top and sides. 
She comes in either a Single Flower basin or a Triple Flower basin. 
Dimensions:  
Single Flower Basin:  7.5"l x 6.5"w; Tallest Flower height is 18"
Triple Flower Basin:  17"l x 6.5"w; Tallest flower is 17"