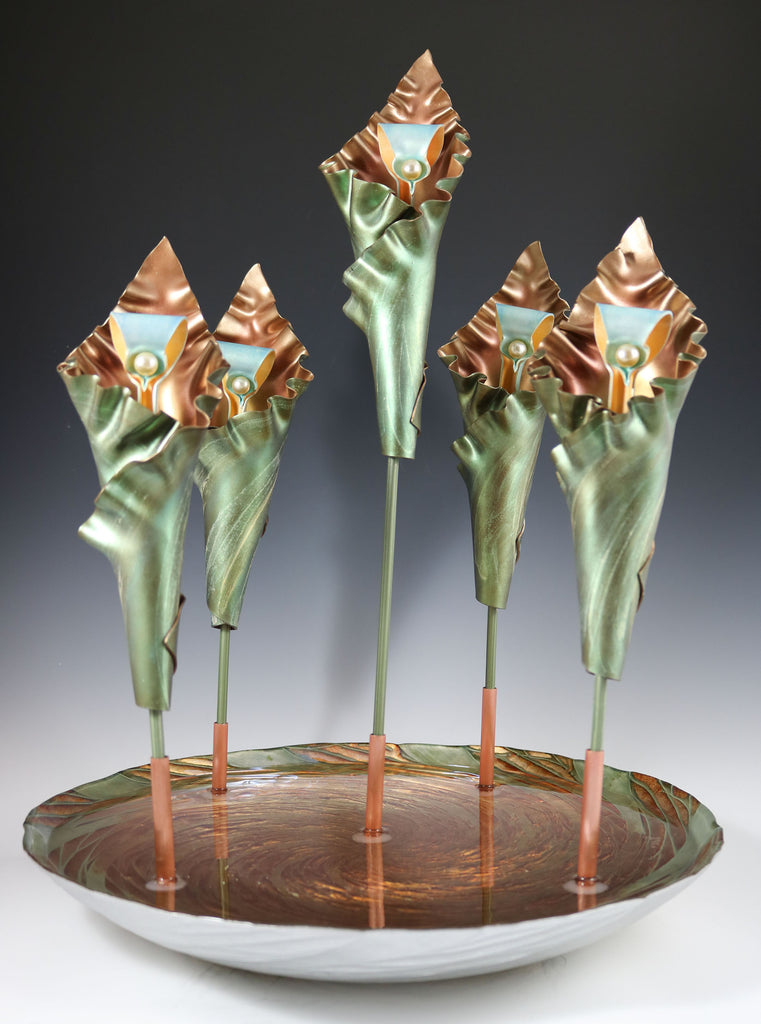 "Loden Cone"
"Loden Cone" shows rich colors and a beautiful combination of copper and loden green.  The flower itself is wrapped like a protective shawl around dainty stamens that loop over to display a glass pearl.  
Loden Cone rises strong from a glass container that provided the inspiration for the flower. The bowl is a swirl of copper and loden green with a silver finish outside. C Copper tubes hold the stems in a clear shimmery pool of water-like resin. 
As with all of the table top pieces,the stems are removable for easy cleaning and in case you want to re-arrange the flowers.  The 'pieces' ship separately to prevent the sturdy stems from bending and to ensure that the container arrives safely.  This also adds to the play value of the piece since there is slight movement of the flowers.  
Dimensions:  Bowl has a 16" diameter; She stands 22" high at her tallest point. There are 5 flowers in the Loden Cone piece.