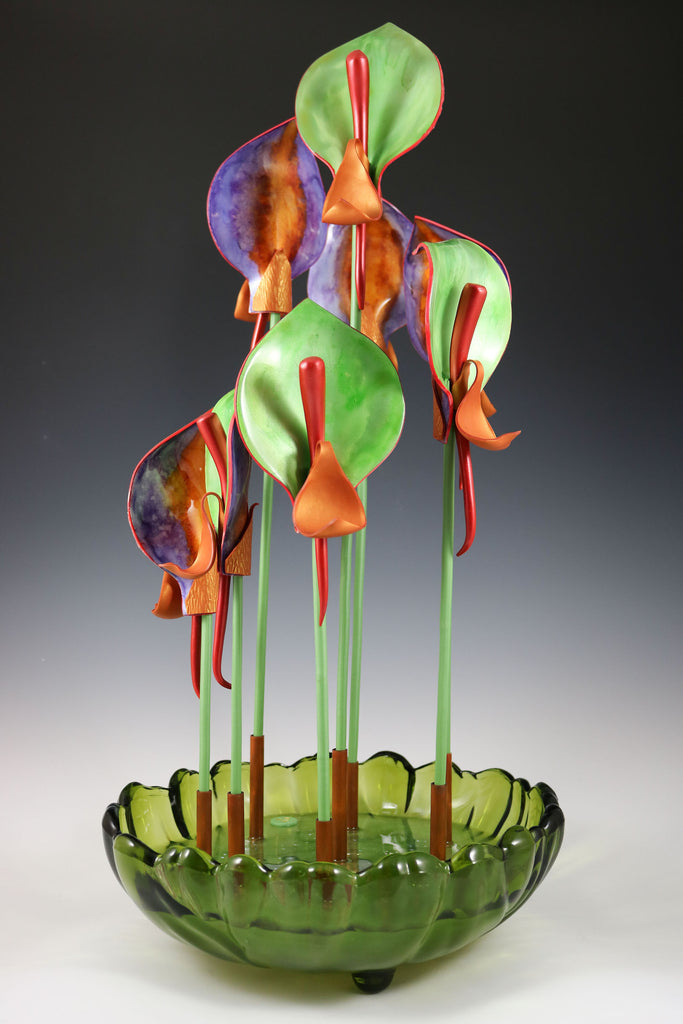 "Royal Flame"
"Royal Flame" is part of the Calla Bella variety and stands regally tall!  The backs of her single large petals are a work of abstract art.  The fiery copper center flame seems to meld into the purple darkness that surrounds it.  The ends of her petals are tipped back as she displays her rich coppery-red stamen to all who wander by.   
Royal Flame's sturdy green stems are placed in copper metal stem-holders which are sunk into a deep pool of clear glass-like resin.  Just under the surface of the 'water' you can see the twinkle of iridescent glass marbles.  She lives in a re-purposed green glass container with scalloped sides. Situate Royal Flame where ever you want to add a touch of drama.
Dimensions:  Footprint, 11" diameter; She stands 24" high at her peak.