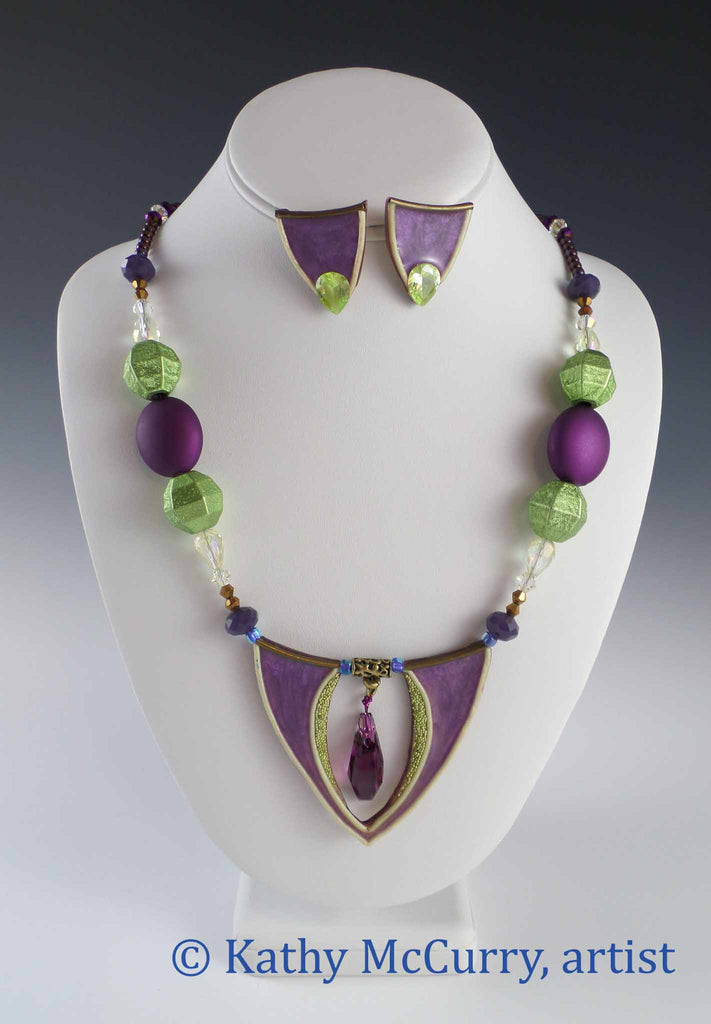 Bali Royale
Romantic nights, elegant soirees, captivating entertainment, mingling under a tent amidst palm trees. This regal necklace is delicate and yet bold, very feminine - fit for queen or princess.  The stunning 26mm long amethyst colored Swarovski crystal swings gently in the open space - catching light and bringing motion to the piece. Each earring sparkles with an apple green cubic zirconia.   There is only one of these designs.
One of a kind, hand designed and created using:  polymer, resin, metallic glazes, 26mm Swarovski crystal drop, 10mm cubic zirconia, microbeads, brass findings.
This necklace is currently 27" long, which makes it hang fairly low on the body.  I'd be happy to work with the you on shortening the necklace length before shipping.  
Dimensions for the focal piece:  2 3/4"w x 2 1/4"h
The set includes the necklace and earrings.