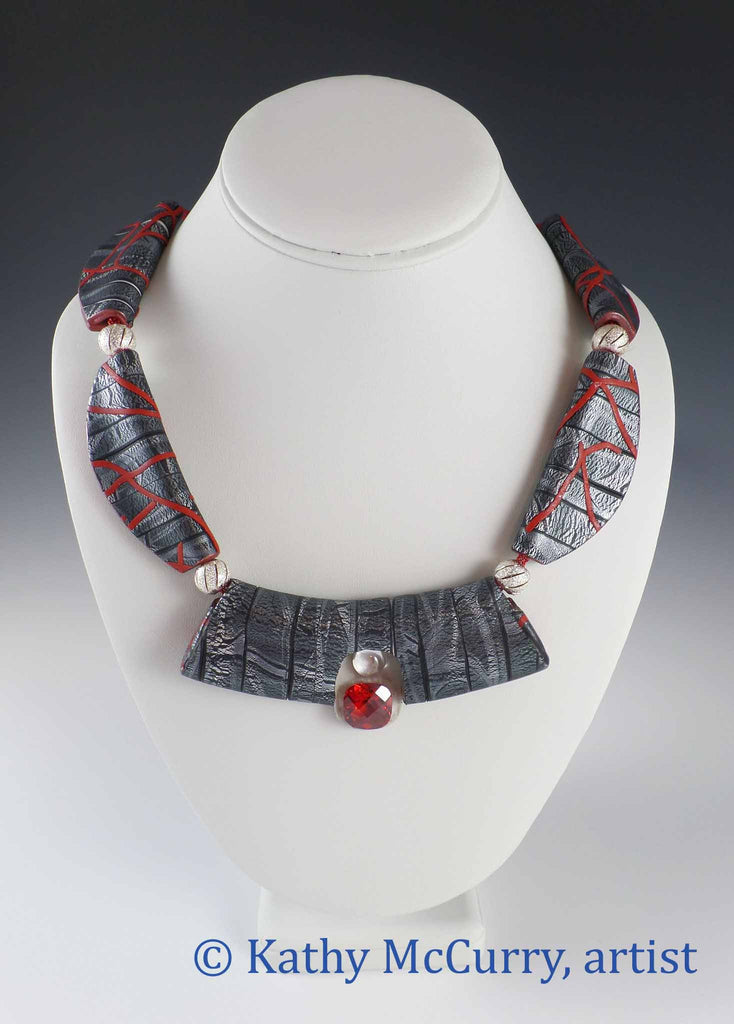 Belle Noire
The electricity is palpable and we can feel it emanating from within, the red sparks of desire create an aura around us. There is something animalistic about the mood tonight.  Confident, bold, elegant with a bit of a wild-side showing.  The main focal piece - a tubular bead looks like an exotic reptile skin recreated in black (noire) and silver; Falling from inside the tube is a fiery red 12mm faceted CZ that pops.  The long beads are all handmade and contain red wires of energy. There is only one of these designs.
One of a kind, hand designed and created using:  polymer, metallic glazes, handmade beads, 12mm cushion cut CZ and 8mm polished round white CZ.
This necklace is currently 23" long, which makes it hang at about bust level.  I'd be happy to work with you to shorten the necklace length before shipping.  
Dimensions for the focal piece:  4"w x 1 1/4"h;  There are NO earrings with this pendant.
Necklace only.