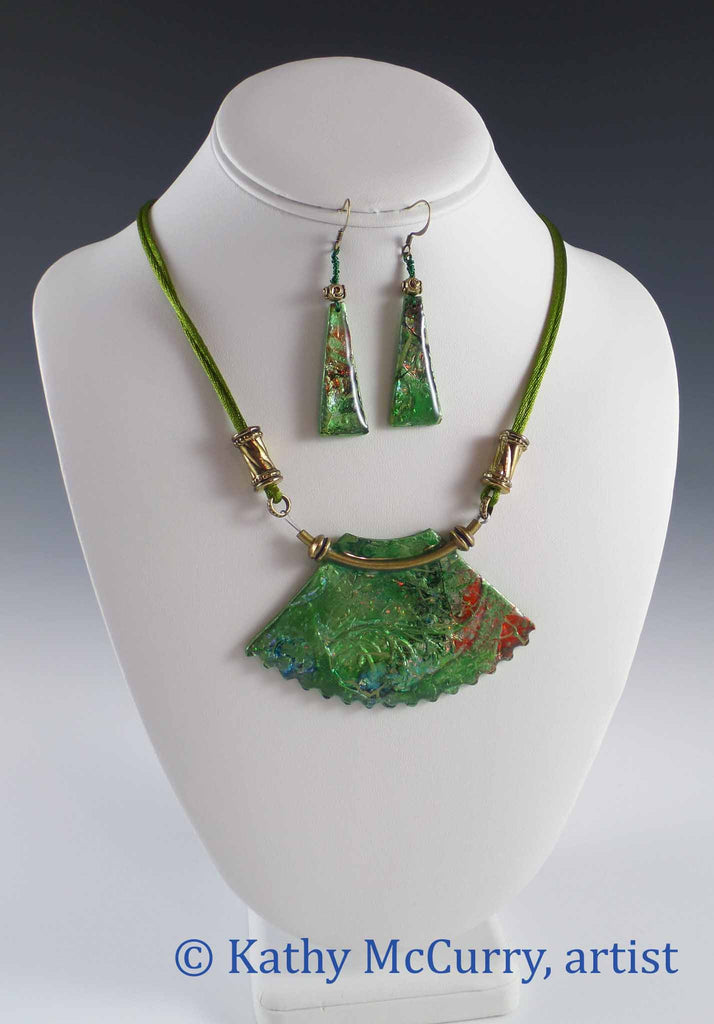 Aurora Borealis
The night ski swirls with colors that seem impossible.  Greens, blues, sparks of yellow and red.  The Aurora Borealis at prime time.  This incredible phenomenon is on my bucket list to see.  To create this pendant and necklace set I used a holographic film and touched over it with metallic glazes such that the rainbow shimmer effect of the holograph appears to catch fire from different angles and change colors in different light environments.  It's like magic and tries to capture the ethereal quality of the Aurora Borealis.   
One of a kind, hand designed and created using:  polymer, resin, metallic glazes, alcohol inks, holographic film.
This necklace is currently 21 3/4"" long, which makes it hang fairly low on the body.  I'd be happy to work with the you on shortening the necklace length before shipping.  
Dimensions for the focal piece:  3 1/8"w x 1 3/4"h;  The earrings are 2" long
The set includes the necklace and earrings.