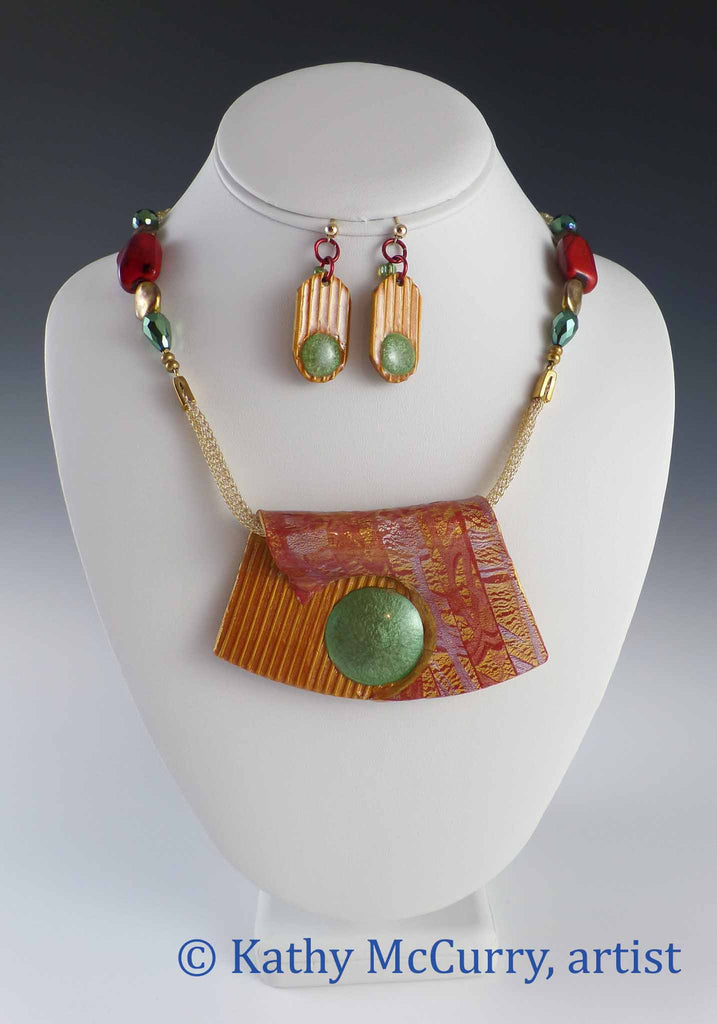 Sahara Sage
The pendant crackles with gold, silver and red.  The focal point is a sage colored cabachon resting on a ridged surface.  This necklace and earrings look stunning when worn - it is dramatic and yet sophisticated in design.  There is only one of these designs.
One of a kind, hand designed and created using:  polymer, resin, metallic glazes, beads and gold-tone wire mesh cording.
This necklace is currently 22" long, which makes it hang fairly low on the body.  I'd be happy to work with the buyer to shorten the necklace length.  
Dimensions for the focal piece:  3 1/2"w x 2"h
The set includes the necklace and earrings.