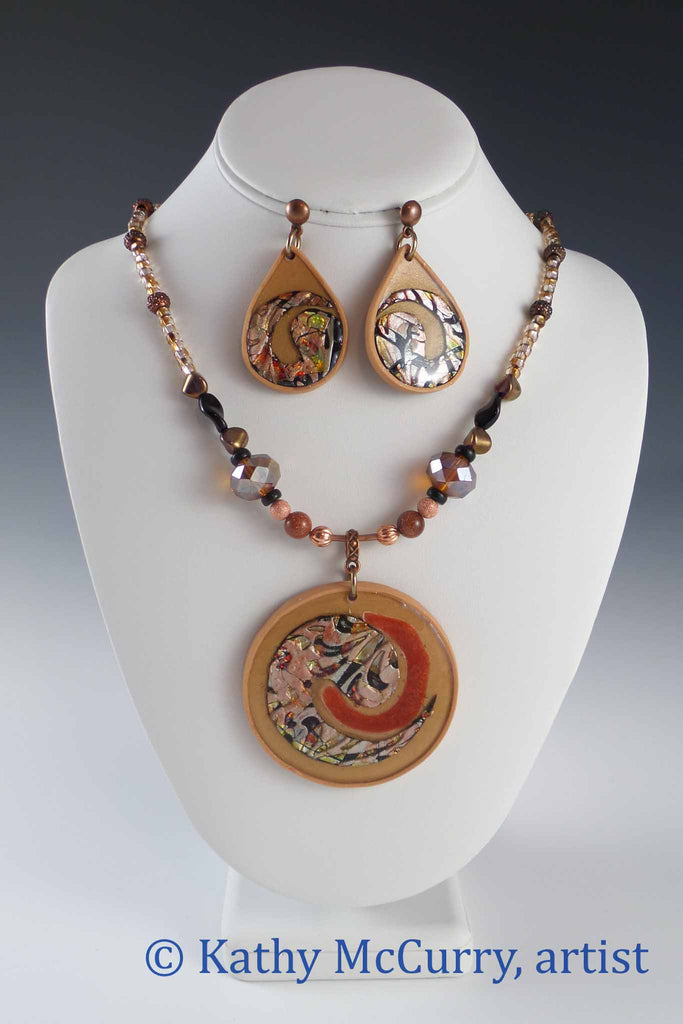 Hypnotica
Focus on the medallion as it swings back and forth...back and forth...back and forth.  As it swings, rainbows of light flash from within its swirling image, mesmerizing us and taking us to places that only existed in our dreams.  Do we want to come out of the trance or do we want to explore this world for a little while longer?  
This necklace and earrings look stunning when worn - it is dramatic and yet sophisticated in design.  There is only one of these designs.
One of a kind, hand designed and created using:  polymer, resin, metallic glazes, holographic film.
This necklace is adjustable for  19-22" long, which makes it hang fairly low on the body.  I'd be happy to work with the buyer to shorten the necklace length.  
Dimensions for the focal piece:  2 1/2" diameter;  The earrings hang 2 1/8" from top to tip.
The set includes the necklace and earrings.