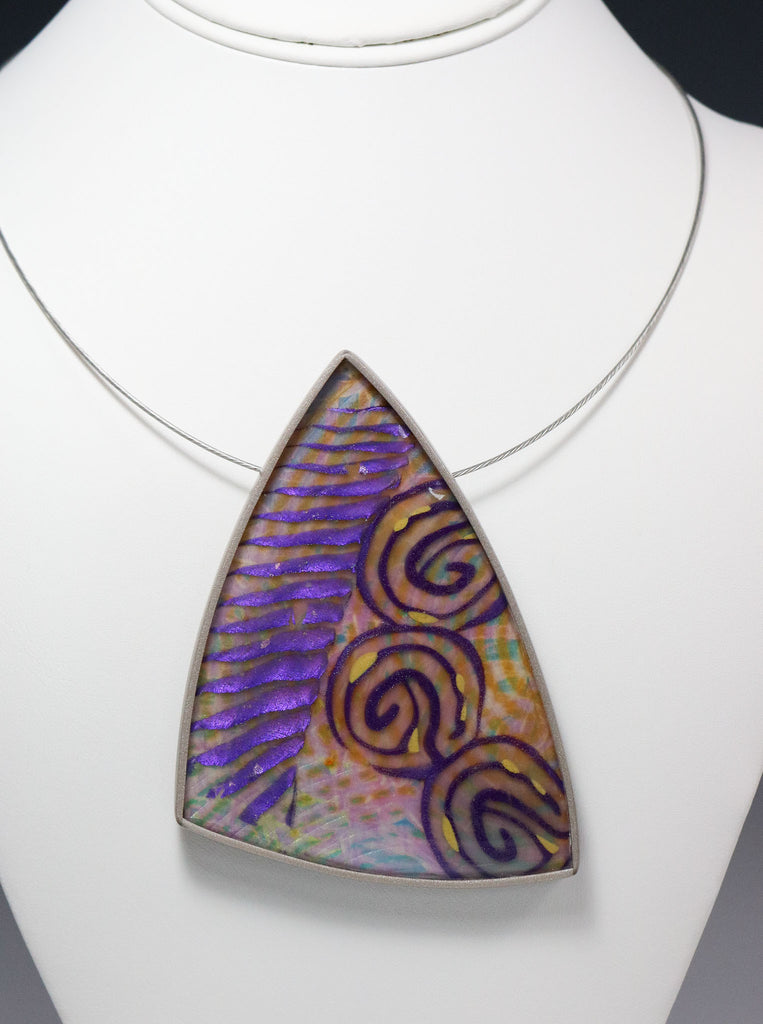 Passion Petals
Both bold and feminine... the passion of purple over the soft pastels of pink, gold and blue.  This piece is for the woman who embraces life.
Like all in the "Deep Gaze Series", this evokes movement and there is a desire to see into the piece. The light catches on the fluttery-metallic from some angles and is muted from other angles.  This is truly one of a kind.
This pendant measures 3 1/2" from tip to tip and hangs from a simple 18" cable wire that uses a screw clasp to keep it secure.  If you'd prefer a 20" cable wire instead, just drop me an email referencing your order and I'll swap it out before shipping.