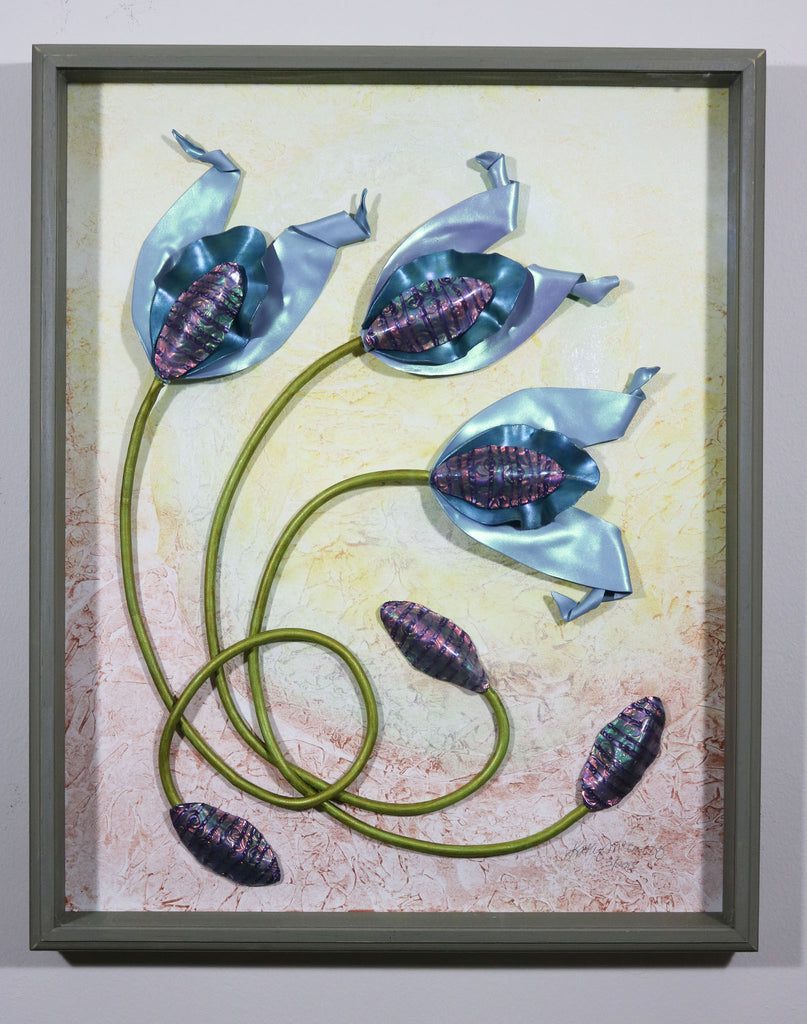 Blue Holo Flower
These beautiful flowers start where they end - at fun, 'mollusk-shaped' pods that encase a shimmery holographic effervescence - they're magical.  The petals of these flowers are a fresh blue and appear to be made from satin.  
Also shown here is the mate to this lovely creation: Coral Holo Flower, which is sold separately but they do make a beautiful set.
This is a dimensional mixed-media wall piece that integrates watercolors, acrylic paints, polymer (liquid and solid), metallic glazes and mica powders.  I conceive, design and make all of the individual elements, create the watercolor texture that covers the back and construct the piece. The soft water color wash uses some metallic pigments to create a subtle shimmer from certain angles.  
This piece measures approximately: 17"w x 21"h and approx. 2 1/2" deep;  It comes framed and ready to hang