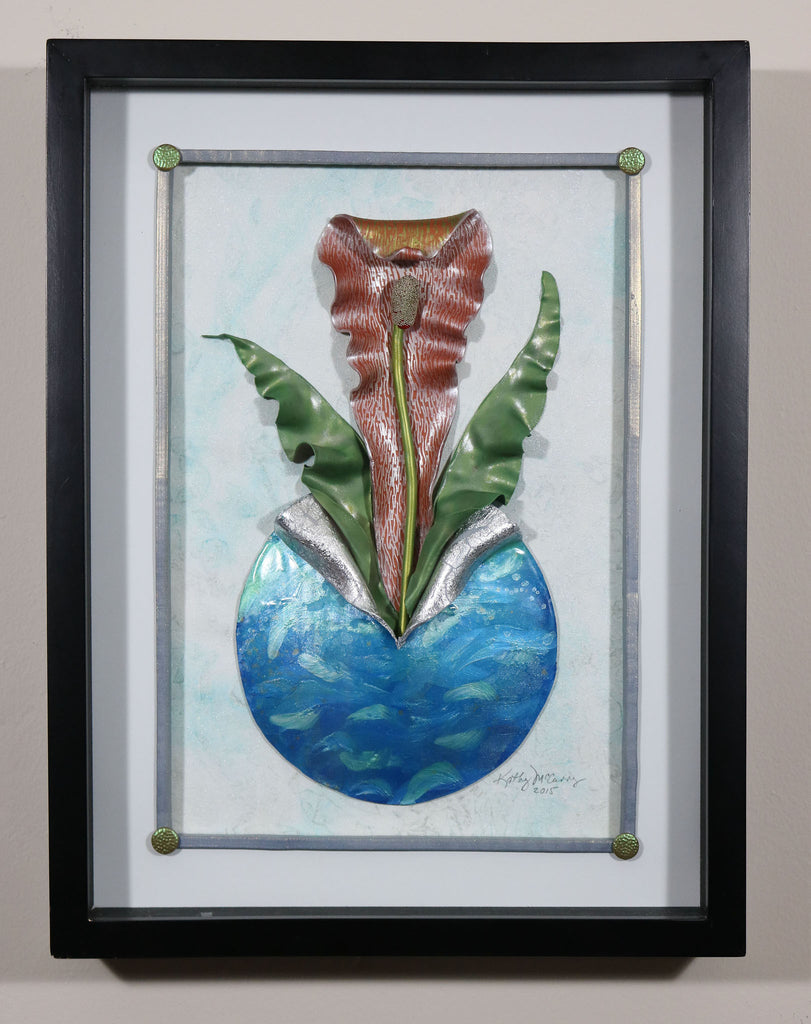 Bowl Flower: Blue
A single flower, unlike anything that we've seen, ripples up from its container to show us its subtle, simple beauty.  
The shallow convex blue bowl is peeled back revealing a silvery inside and allowing the flower to unfurl.  
In this mixed media shallow dimensional piece I used: watercolors, arcylic paints, polymer (liquid and solid), metallic foil, metallic glazes, micro beads, and mica powders.  
This piece also has a mate that is sold separately called: "Bowl Flower: Orange" shown here and they make a nice pair.  
I am delighted to let you know that this little piece was selected as 'Judge's Choice' at a juried art festival in Florida!! 
Dimensions:  13"w x 17"h    The piece comes framed and ready to hang.