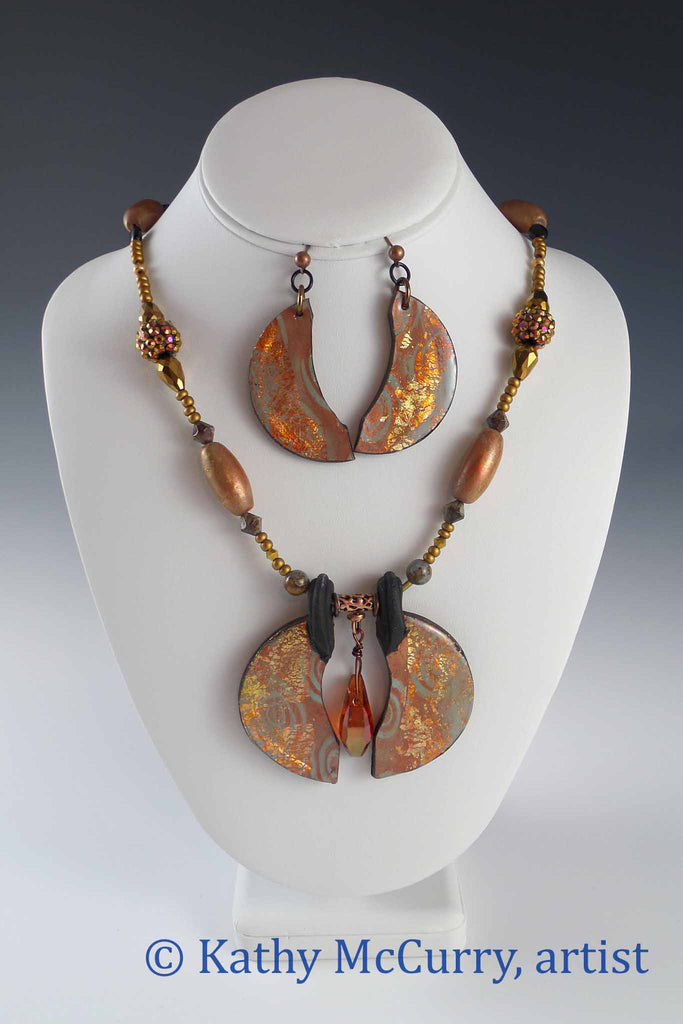 Imperial Empress
It is the twilight of evening and the Empress is preparing for a quiet evening in the Imperial meditation garden. The light from the torches around the garden flash off of her necklace and earrings, and capture the warmth of the deep red crystal nestled between the lobes of the pendant.  There is only one of these designs.
One of a kind, hand designed and created using:  polymer, resin, metallic glazes, metallic foil, gilder's paste, handmade beads, beads, copper findings, 26mm Swarovski crystal in magma red.
This necklace is currently 24" long, which makes it hang fairly low on the body.  I'd be happy to work with you to shorten the necklace length before shipping.  
Dimensions for the focal piece:  3"w x 2 1/2"h;  Earrings are 2" long
The set includes the necklace and earrings.