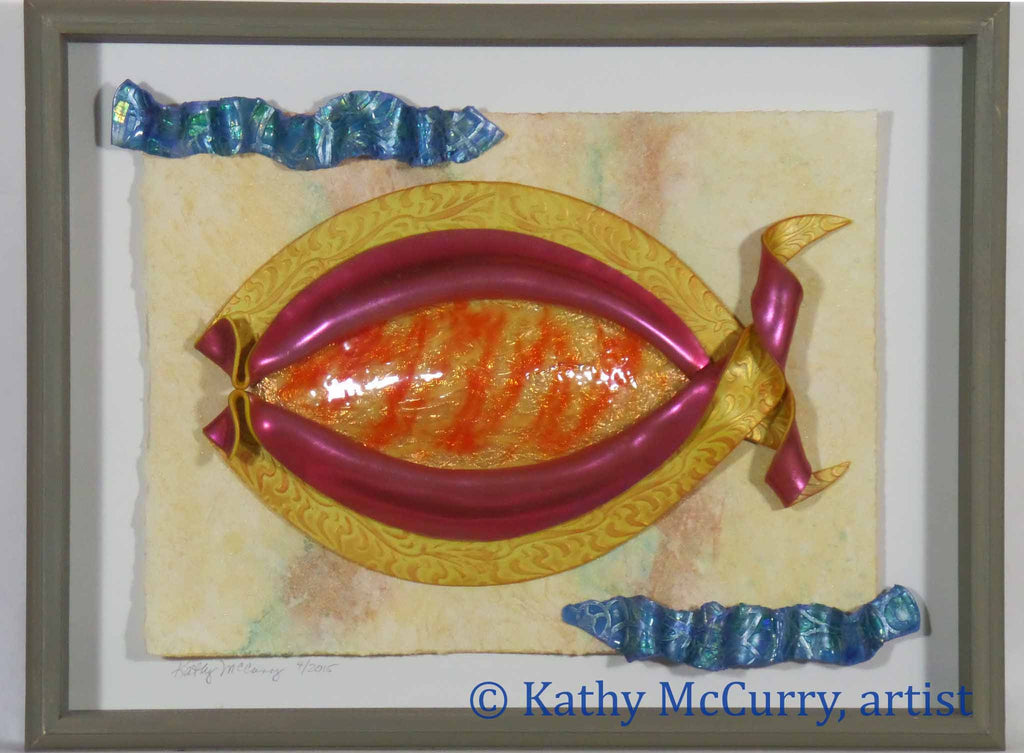 Fish: Orange
I just love creating these abstract fish and having fun with the colors!  This fish bursts with a bright red wrap around a shimmery, iridescent body.  The outer fin (?) is yellow and gold.  She is bold and confident. 
This is a dimensional mixed-media wall piece that integrates watercolors, acrylic paints, polymer (liquid and solid), metallic glazes, metallic foil, holographic film and mica powders.   The watercolor paper that the fish is situated on is elevated from the background of the piece further adding to the dimensionality of the overall design. I conceive, design and make all of the individual elements, create the watercolor texture that runs across the back and construct the piece.  The soft water color wash uses some metallic pigments to create a subtle shimmer from certain angles.  
This fish has a mate called: Blue Fish which is sold separately but shown below so that you can see how they are swimming toward each other - they make a nice pair.
Dimensions:  17"w x 13"h x 3"d