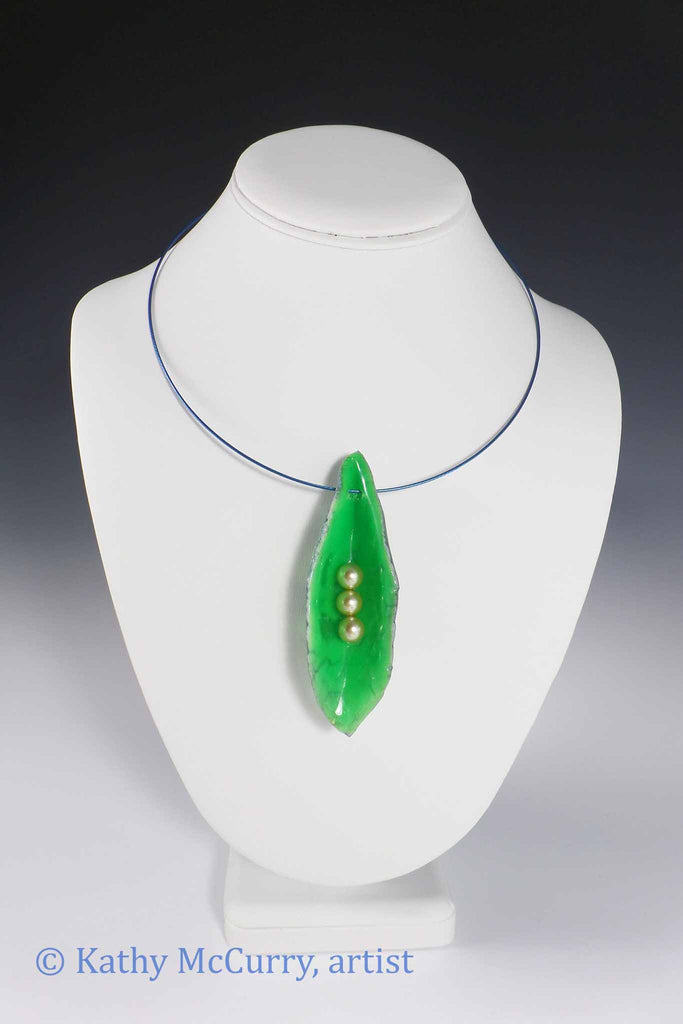 Magic Shell: Opaque Green with 3 Pearls
In the Magic Shell series there are a few that are 'opaque'.  They still have  all of the effervescent qualities of the holographic sparkle, but they're not translucent.  Because of this, the pendant can be worn facing either way, depending on what you want.  Shown below is also what the pendant looks with worn 'backwards'.   Each one holds something special.
Pendant hangs from an 18" cable wire with a screw clasp.