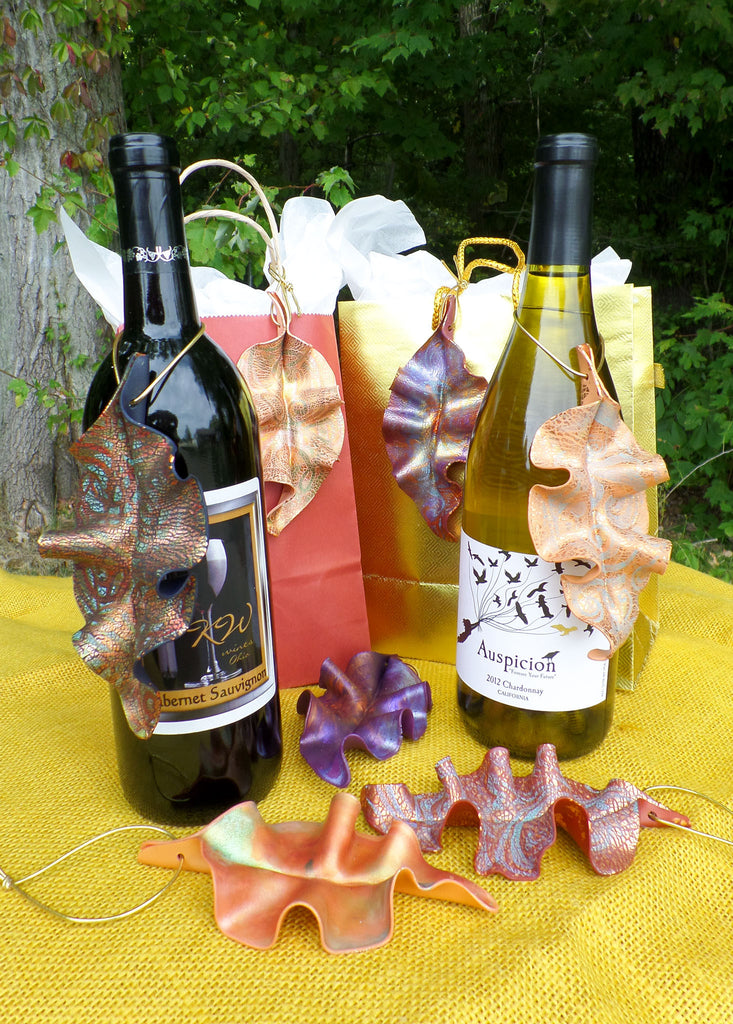 Gift/Wine Bottle Danglers - Set of 3
What a beautiful way to add a little something special to the bottles of wine, gift bags and gift boxes you'll be bringing to your various parties and gatherings this season.  Each leaf is one-of-a-kind and hand-made, so your friends and family won't have seen anything like it before.  It's like giving them a little piece of art that they can display on a window sill, a shelf or to hang in a window as a reminder of you.  
The gift and wine danglers are sold in sets of three.  Each leaf is about 6 inches long and comes with a stretchy gold cord so it's ready to hang on your next gift bag, box or wine bottle.
Please Note: I have created piles of beautiful and unique leaves - no two leaves are alike.  The leaves shown in this photo represent how they add a special touch to your hostess gifts.  I'll hand-pick an assortment of leaves for your set of gift/wine danglers, but they most likely won't be the leaves shown here.