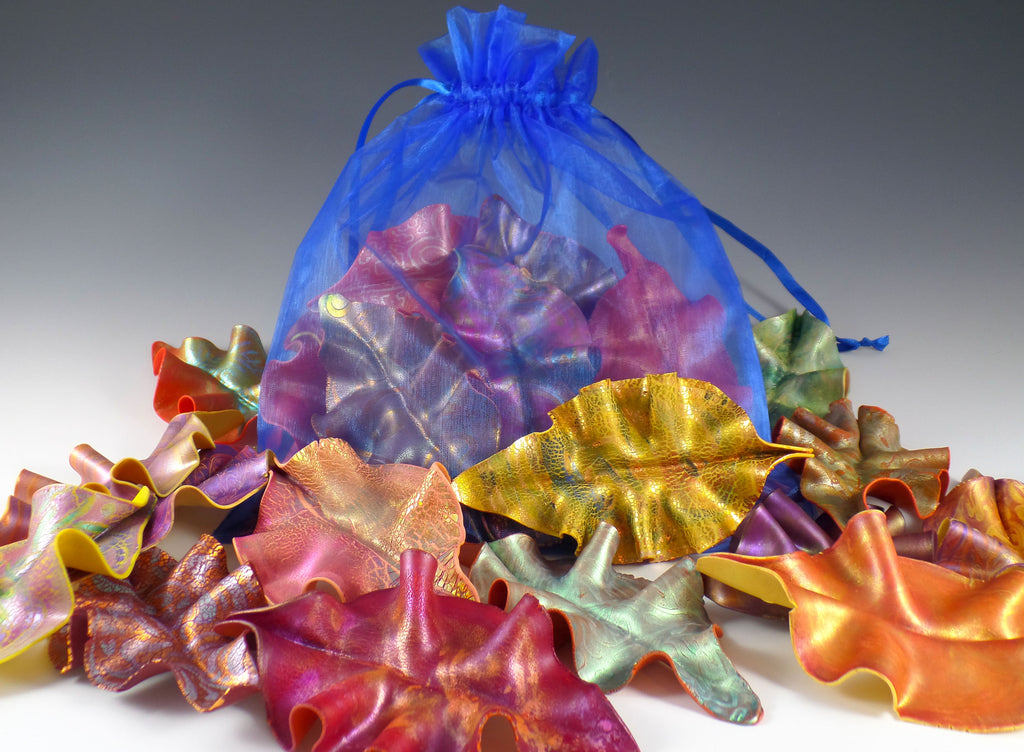 Bags of Leaves
Every leaf is a small work of art!   Scatter them around your centerpiece, above each place setting, on a side table, foyer table, sofa table.  Put them in a bowl or basket; Have them coming out of a cornucopia.  Put them anywhere you want a little touch of something special!
Shown here are just a few ideas.  I'm sure that you'll come up with some creative ways to display your leaves.  And remember, the more bags you buy, the more you save!
Leaves are sold in groups of 5.  Each leaf measures about 6" long.  I will hand-pick a beautiful variety of leaves for you and ship them in a lovely organza bag.